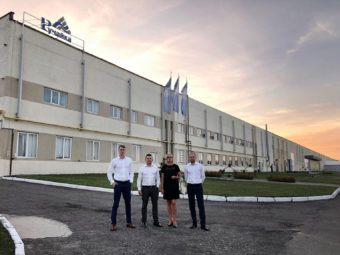 First contract for Belarusian market
29-8-2018
It was a very intense and fruitful time spent in Belarus. We came back with a signed contract, thus gaining the first Belarusian client of the FIAB company.
First contract for delivery of FIAB's newest technology to Belarus will open new markets for Belarusian industrial manufacturer.
Our representatives – Marcin Lerner, Commercial Director and Yevgeniy Shulgin, Sales Manager.