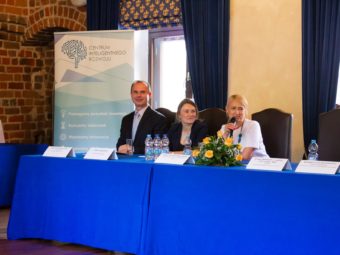 Intelligent Development Forum – Press conference
29-5-2018
Uniejów Castle, here was the press conference of the Intelligent Development Forum, where the organizers revealed the details of the third edition of this event.
The conference was attended by Wioletta Kozłowska-Pęciak, Director of the Research and Development Center FIAB.
You could also see us in the Teleexpress Extra coverage live on tvp.info.
See photos from this event: