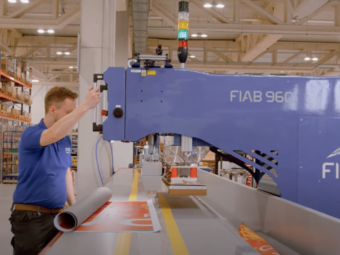 Kavalan – welding test
17-8-2020
Few weeks ago, FIAB had the opportunity to test the weldability of the Kavalan material. The material distributed by CMYUK is a game-changing material that meets the requirements of our customers - FIAB confirms!
A strong and light material is welding and joining together very well with the help of FIAB machines, what's more – it is environment-friendly, which is becoming a more and more desirable feature on the market.
Do you want to know the details of this special material and learn about the process of Kavalan welding? CEO of FIAB – Björn Bojara explains more about this new product in the latest video.
 Check this movie: