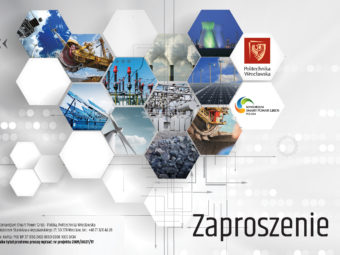 Scientific and technical seminar: Directions of Sustainable Development of Power Engineering in Poland
6-9-2017
On 11.10.2017 in Wroclaw University of Technology, at 10:00 there will took a place The Science and Technical Seminar tittled: "Directions of Sustainable Development of Power Engineering in Poland", where our company will be present. Together with the Office of the Smart Power Grids Consortium - Poland, we invite you to participate in the seminar.
The aim of the seminar is to create a space for the free exchange of experiences between representatives of state bodies, energy companies, scientists and entrepreneurs – involved in the creation of intelligent power grids.
The discussion will start with presentations of representatives of the Honorary Consortium Committee, Consortium Partners and invited guests, who will deal with issues related to legal regulations, technical solutions and standardization of the Polish energy system.
The main theme of the discussion will be an attempt to answer the question: What is the Sustainable Development of the Energy Sector in Poland and what should it rely on?