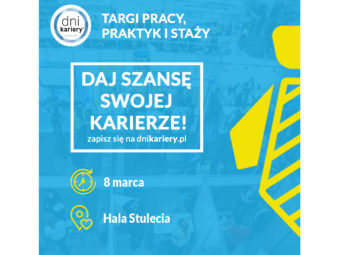 Work for FIAB! We invite you to the 2017 Career Days
7-3-2017
Visit our stand at Career Days! Only a few days left - March 8 at Centennial Hall in Wroclaw.
Give your career a chance
At March 8, 2017 at the Centennial Hall will be the next edition of Career Days® – students' job fairs, internships and traineeships, that are organized for over 20 years by AIESEC, the largest international organization run by young people.