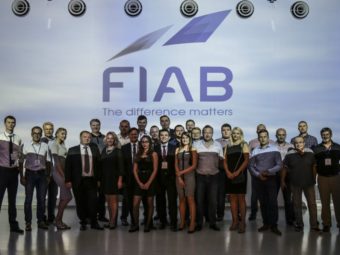 FIAB Open Days 2016
20-9-2016
24-26 August this year, a lot has happened! FIAB Open Days - it was a time when we had opportunity to host customers from all over the world.
First day of this event was full of technical and theoretical lectures. During the presentation, our speakers Luma Poland and Erez Europe drew the scope of their business. We have talked about high frequency welding, also we discussed about models of FIAB machines and materials used in welding. Wroclaw University of Technology spoke about the electromagnetic field surrounded by high-frequency welding, thereby dispelling all doubts participants of the lectures.
On the second day there took a place FIAB customer site visit and technical workshops on production hall. It was a great opportunity to see possibilities of FIAB machines. The culmination of the day was a banquet.
The last day gave us a lot of unforgettable experiences. Our guests had a chance to taste the high-speed driving on the racetrack and feel the adrenaline during the drifting shows.
Thank all our guests for coming, for discussions and interest in our products.
Back