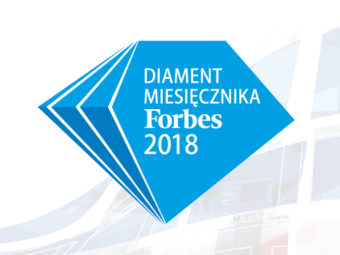 Forbes awarded Diamond for the FIAB
14-2-2018
The title "Diamond Forbes 2018" confirms the position among the best companies on the Polish market. This year's ranking was divided into 16 provinces, and within each of them in turn into three categories according to the level of revenues. In 2018 from the Lower Silesia province, there are 156 companies in the Forbes Diamond ranking. FIAB took 18th place in the category of revenues from 5 to 50 million PLN, becoming the laureate of Forbes Diamonds 2018.
The results of the ranking of "Forbes Diamonds 2018 " develops the editors on the basis of the Swiss method of valuation of companies. Among the key criteria were, among others, the financial results for the years 2014-2016, the value of assets, payment history and the lack of negative legal events. However, the valuation was based on data including, among others: sales level, net profit, value of non-current assets, receivables and expenditure on investments.
Read about FIAB at Forbes website – AT THIS LINK.