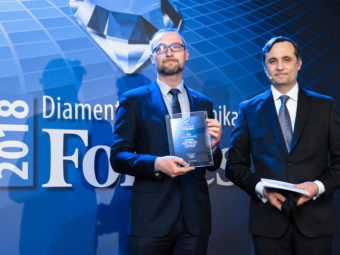 Forbes Diamonds – an award for the FIAB company
13-3-2018
Last Thursday - 8 March, in Wrocław, Forbes Diamonds were handed for companies from the Lower Silesia province. FIAB took 18th place in the category of revenues from 5 to 50 million PLN, thus becoming the laureate of Forbes Diamonds 2018. This year, in the region - 156 winners were honored.
The list of Lower Silesia Forbes Diamonds winners is listed at THIS LINK.
Read about the FIAB on the FORBES page – at THIS LINK.