FIAB would like to present the product of 2020 – half-masks, Personal Protective Equipment subject to Risk Category I according to the Regulation (EU) of the European Parliament and of the Council 2016/425 of March 09, 2016.
MODEL 1
Our products are made from certified materials (both the filtering cartridge and the half-mask housing).
The certificates are available at the bottom of this website.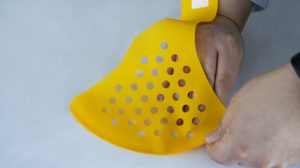 The half-masks are reusable personal protection equipment and have replaceable cartridges. The half-masks protect respiratory tract from atmospheric factors of non-extreme nature.
Our product stands out with simplicity and ease of use. The half-mask's body can be reused multiple times, but the filtering cartridge must be regularly replaced. Filtering cartridges may be purchased by placing an order at sales@fiabmachines.com.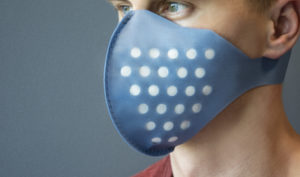 The half-mask's housing can be cleaned with water and soap or another non-aggressive cleaning agent.
With a wide range of working temperatures (-20⁰C to +40⁰C) the half-masks can be used indoors and outdoors.
The unobstructed flow of air through the filtering layers allows to use the masks during all sorts of physical activities. The half-masks can be used for daily activities – going shopping, exercising sports, e.g. jogging, for work – these are just some applications.
The half-mask is held in place with a strap with a convenient and robust velcro-type tightening system. Once the half-mask's facepiece on, simply connect the velcro in the back of the head to complete the procedure. This is easily done by every user individually.
The shape of the facepiece and simple mounting make our half-masks convenient and user-friendly to everybody.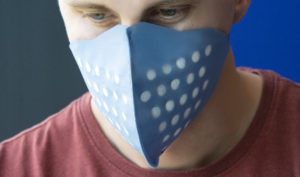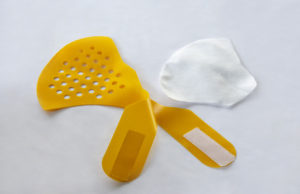 The set contains:
a complete half-mask with a filtering cartridge and a set of 10 filtering cartridges – price 1o EUR + VAT
minimal order size – 100 pcs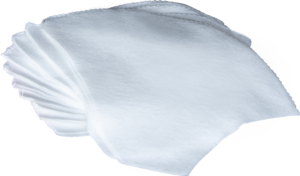 Price of filter 0,36 EUR/ 1pc.
Min order 100 pcs
Orders can be placed with the sales department:
phone: + 48 71 738 24 17
e-mail: sales@FIABmachines.com
Protect yourself and your close ones – use a half-mask to cover the mouth and nose from the penetration of micro-organisms.
MODEL 2
The product that we offer is made of certified high-density skin-approved materials. Half masks are disposable personal protection equipment FFP1 NR D.
They protect the respiratory tract against atmospheric factors that are not extreme.
The wide temperature range of the half mask (-20⁰C to + 40⁰C) makes it suitable for indoor and outdoor use.
The free flow of air through the filter layers allows use during all activities.
Half masks are put on the user's head with the help of fixing gums. After putting on the face part, simply put the attachment gums on your ears. Each user can do it alone.
Price 0,75 EUR