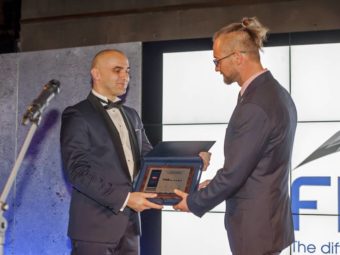 Next Award for FIAB
27-11-2017
Since last Friday we are the Symbol of Innovation 2017 b>. The prize was awarded to the FIAB company in connection with the construction of one of the most modern Research and Development Center in Lower Silesia.
The creation of CBR FIAB will significantly contribute to the development of the company, the synergy of science and business that the modern economy needs.
On November 24, at the ceremonial Gala crowning this year's edition of the Symbol program, the CEO of FIAB – Rafał Jabłoński received the Symbol Award. The award ceremony was conducted by Jakub Lisiecki – the Editor-in-Chief of Monitor Rynkowy, Monitor Biznesu. The event took place in the center of Katowice, at the Monopol hotel.
Read about Symbol Award Gala 2017 at website MONITOR BIZNESU.